Your Guide to Installing a Pool in a Small Yard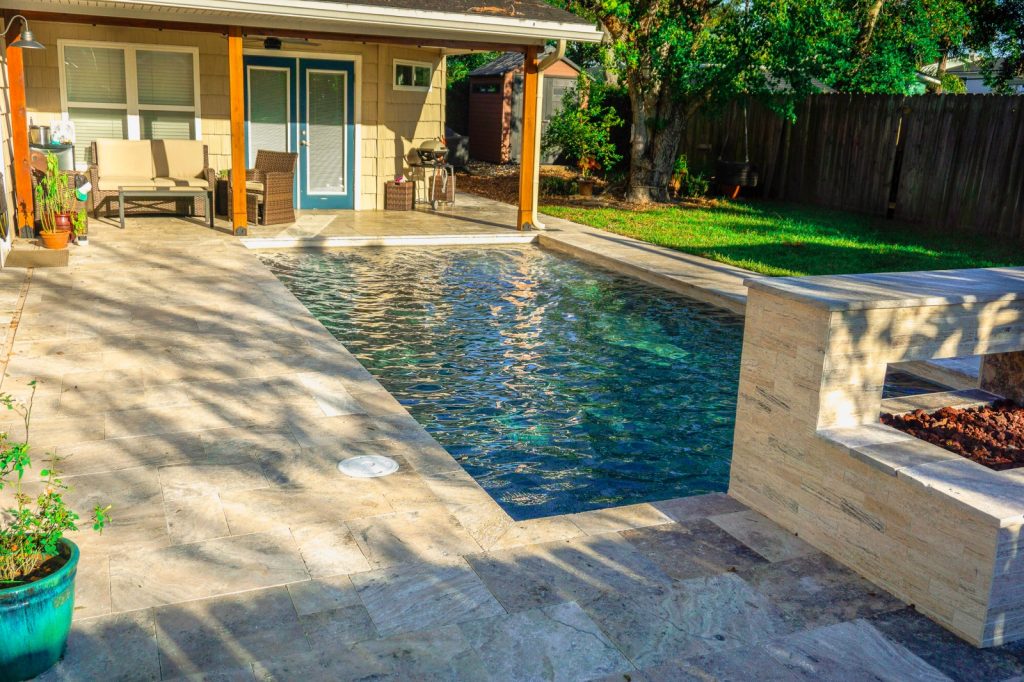 Sometimes it's just not that easy living in paradise. A house at the beach or within a luxe community may be picture perfect but often lacks yard space. If you're reading this, there's a good chance you know exactly what we're talking about.
Homeowners all around Jacksonville must put their faith in a custom pool company to make the most of their limited yard space. Florida Luxury Pools has years of experience with yards like yours. Here's everything you need to know about maximizing your backyard with your new pool.
Cookie Cutter Designs just won't Cut it
It will be nearly impossible to install a compact pool that comes as an existing mold. Freeform concrete is your best option because it can be fully customizable. Fiberglass pool molds are most often built for larger spaces, which is why they may not be the best option for you.
You can choose a standard mold, but you may have little to no grass or deck space left. Splurge for a custom design that can be created to your yard's exact specifications. Dipping pools are a great custom choice that still allows room around the pool.
Certain Features Fit Well in a Small Pool
Certain add-ons can elevate the look of your small pool, while others will swallow it. Technically, you can add pretty much any feature you'd like. If you're partial to the look of your pool (which you totally should be), then we have a few features to recommend.
Strategically placed water features will add a romantic element to the intimate space. Another great option is to dedicate a significant amount of the swimming area to a sun shelf. While little kiddos won't love this feature, adults trying to relax certainly will!
Pay Attention to Your Landscape Design
Landscaping may not be our department, but we certainly know a thing or two about what works. We've been around custom yard spaces for many years now and are accustomed to working closely with landscape architects.
When you have a small backyard, it's important to choose landscaping that creates clean lines. Include stepping stones in contemporary shapes to keep the space organized.
Work with a Pool Company that has Experience with Small Yards
Yep, that's us. Our team at Florida Luxury Pools creates beautiful custom swimming pools in yards of all sizes. Because much of our work is done at the beaches, we have ample amounts of knowledge in this arena.
If you're curious about what kind of pool you can fit in your yard, give us a call. We'll come out to evaluate your space and recommend a beautiful design.