Answers to Common Questions About Pool Size and Design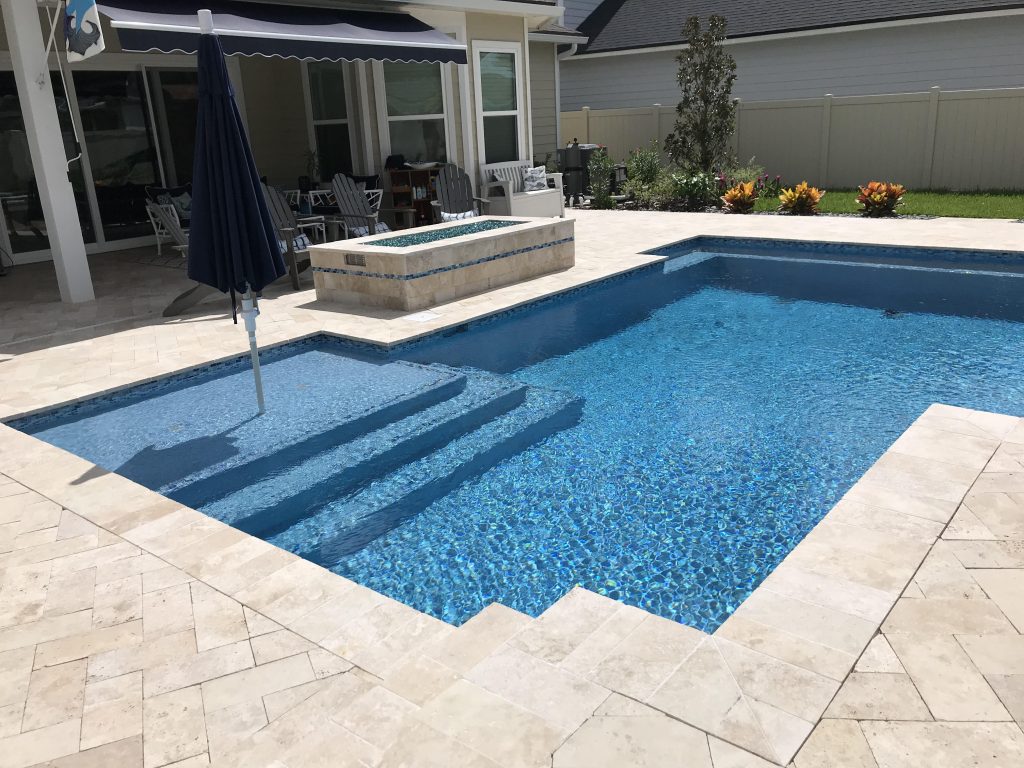 Our team has been around the block quite a few times when it comes to custom pools in Jacksonville. As a pool company, we hear certain questions from homeowners so often that it becomes a trend. Most of our clients purchase one or two pools in their lifetime, so it's perfectly natural to have lots of questions from the start.
Your Go-To List of Q&As Before You Build a Pool
The Florida Luxury Pools crew put together a list of common questions with our expert answers. If you don't see your question on the list, just reach out! We're always here to help.
Q: My yard is tiny. What are my options?
This is such a common question from homeowners in Ponte Vedra Beach all the way up to Atlantic Beach. Let's face it, we often sacrifice yard space for a sea breeze and an ocean view. Florida Luxury Pools specializes in making the most of small backyard and sideyard spaces.
It's crucial to work with a local pool company with the skill and knowledge to navigate a small construction space. Dipping pools are incredibly popular right now and a great option for homeowners with limited square footage. We'll work closely with you and your family to create a 3D rendering of the perfect pool or spa to fit within your yard's limitations. It might be a little extra work on our end, but we're fully confident we can deliver the pool of your dreams.
Q: Should I put a security fence around my new pool?
First things first, your county or insurance policy may require a security fence around your pool. If that's the case, it's as simple as doing a little online research or talking to a local professional pool company.
Fences are a great idea in Florida to not only protect your family members but to also keep out unwanted wildlife. Common backyard critters in the Jacksonville area include alligators and snakes. Just the possibility alone of a snake making its way into your pool may be incentive enough to install a fence.
Q: What's the difference between a spa and a hot tub?
These two terms are often used interchangeably even though they're two very different add-ons to your swimming pool. An above-ground hot tub (acrylic spa) typically includes all the bells and whistles. Contoured seats and heavy-duty jets are just some of the selling points. Unfortunately, they're not always the most attractive or practical.
An in-ground spa that connects to your pool is the most aesthetically pleasing option on the market. They are typically built to match the design of your pool and can include heated jets, comfortable ledges and a spillover into the pool.
Your Local Custom Pool Company for Designs of All Sizes
Florida Luxury Pools creates dreamy custom pools for families all around the Jacksonville area. Every element from the tilework to underwater lighting is completely up to you.
Do you have a question about pool size and design that's not on this list? Chat with us today.