3 Perks of Working with a Pool Company Rooted in the Jacksonville Community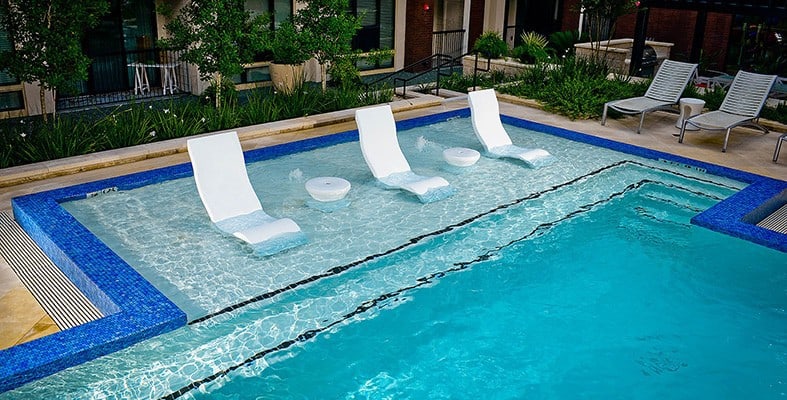 Jax may be a huge city, but everyone who lives here knows how small it can feel. Everyone knows everyone, which means it's crucial for local businesses to maintain their integrity and reputation within the community. When you choose a pool company to hire for your project, reviews and word of mouth are everything. Here are three benefits you'll notice when you work with a reputable local company:
We Understand the Intricacies of Every Different Neighborhood
Imagine trying to explain the distinct difference between Jacksonville Beach, Neptune Beach and Atlantic Beach to a non-resident. It's tough. They're all beach towns, but they're all so different.
The Florida Luxury Pools crew has called Jacksonville our home for decades. We understand the different aesthetics, underlying vibe and county regulations for neighborhoods all over Jax. If you work with a pool company with a national or statewide presence, you simply won't receive the same level of detail and knowledge.
Our Success Relies on the Happiness of Clients like You
Florida Luxury Pools would be nothing without our incredible clients. When we make a promise or a guarantee, we keep it. When a local company loses its integrity and develops a tarnished reputation, it's a long and hard uphill battle to regain the trust of local residents.
We take great pride in our Google reviews. They're not just numerical ratings to us, they're individual families who get to enjoy a great pool for many years. Take a look for yourself what other Jax locals have to say.
We Stay Up to Date with County Building Codes and Regulations
While St Johns and Duval Counties may be super close to one another, the permitting process and building restrictions couldn't be more different. It's our job as a local custom pool company to fully understand the process for every county around Jacksonville.
When you work with Florida Luxury Pools, you have peace of mind in the pre-build process. Instead of doing tireless research and visiting City Hall for permitting, our crew handles every step for you. It's our goal to make the building process as enjoyable and easy as possible for each homeowner.
Partner with the Pool Company that Calls Jacksonville its Home
We absolutely LOVE where we live! We're Jax locals through and through in so many ways. From the restaurants where we eat to the people we know, our team shares many similarities with each of our clients.
Every custom pool we create is done with the utmost care because we want to preserve and elevate the beauty of Jacksonville as much as possible. Chat with our custom design team today to bring your dream pool to life.