Your Quick Guide to Freshwater Pool Care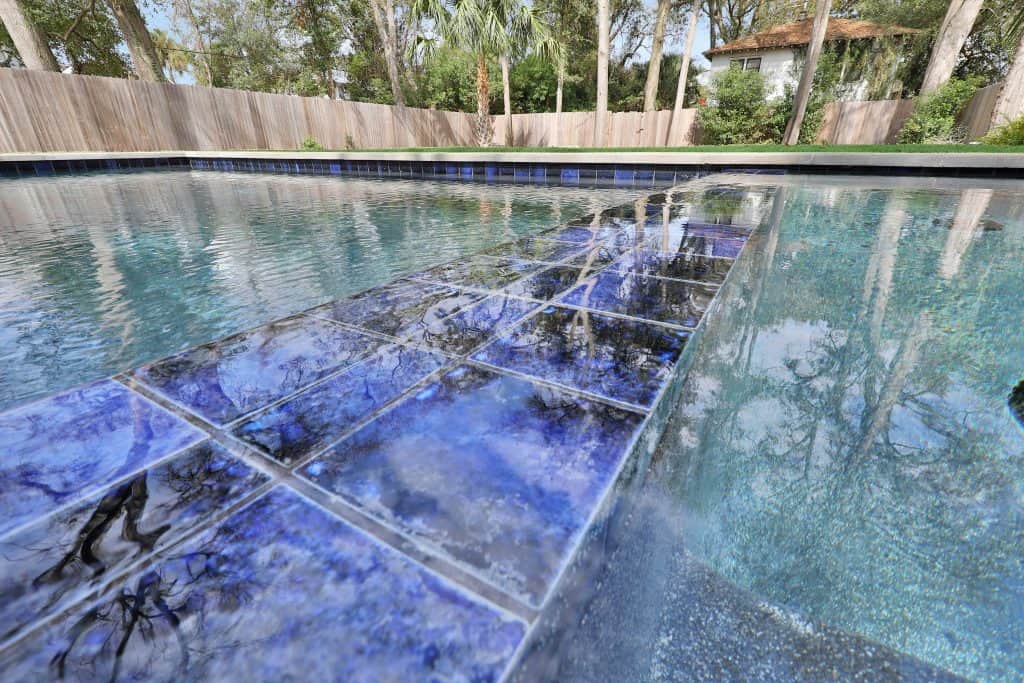 Chlorine pools are a whole lot of fun, but require a bit of educated maintenance. There are clear benefits of both saltwater and freshwater pools, and it's our job as a pool company to inform you on how to maintain both. Take a look at our simple guide on how to maintain your freshwater pool every week, month and year.
Tasks to Complete Weekly
If you plan to take on the task of pool maintenance all on your own, it's important to keep an ongoing chart of what you complete and what tasks are to come. The best way to do this is to break it down by week.
– Get in the habit of removing leaves, debris and bugs from the skimmer basket and whatever you see floating around on the pool surface twice a week.
– Use a test kit or strips to check pH levels twice a week. The ideal range is between 7.4 – 7.6.
– Check twice a week to make sure the free available chlorine level is between 1.0 – 3.0 ppm.
– Chat with your local pool company about product recommendations for when it comes time to shock your pool every week. This is especially necessary after a big storm or extremely hot weather.
– Use a vacuum to clean the floors and a brush to clean the walls every week. Make it even easier on yourself and invest in an automatic pool cleaner for hands-free maintenance.
– A small weekly dose of algae preventer will work wonders to prevent that icky green layer from forming.
Tasks to Complete Monthly
This list is a whole lot shorter than your weekly to-dos (you're welcome). You get so much done on a weekly basis that there aren't a ton of monthly recurring tasks.
– Ask your local pool company for a verified water testing service that can analyze your pool chemicals once a year.
– This isn't necessarily a task that follows a schedule, but it's crucial to test the water after a big storm and use chemicals accordingly.
– Remember to give your filter a deep clean once every six months to remove any build-up of grease and oil.
Partner With a Jacksonville Pool Company You can Rely on
Florida Luxury Pools creates custom swimming pool designs for homeowners all around Jacksonville and the beaches. If you're ready to bring your dream freshwater pool to life, chat with our design professionals to get started.
Need inspiration before you move forward? Check out some of our work here. Keep this guide handy to stay on track with your maintenance once your dream backyard becomes a reality.