Everything You Need to Know Before Choosing a Pool Builder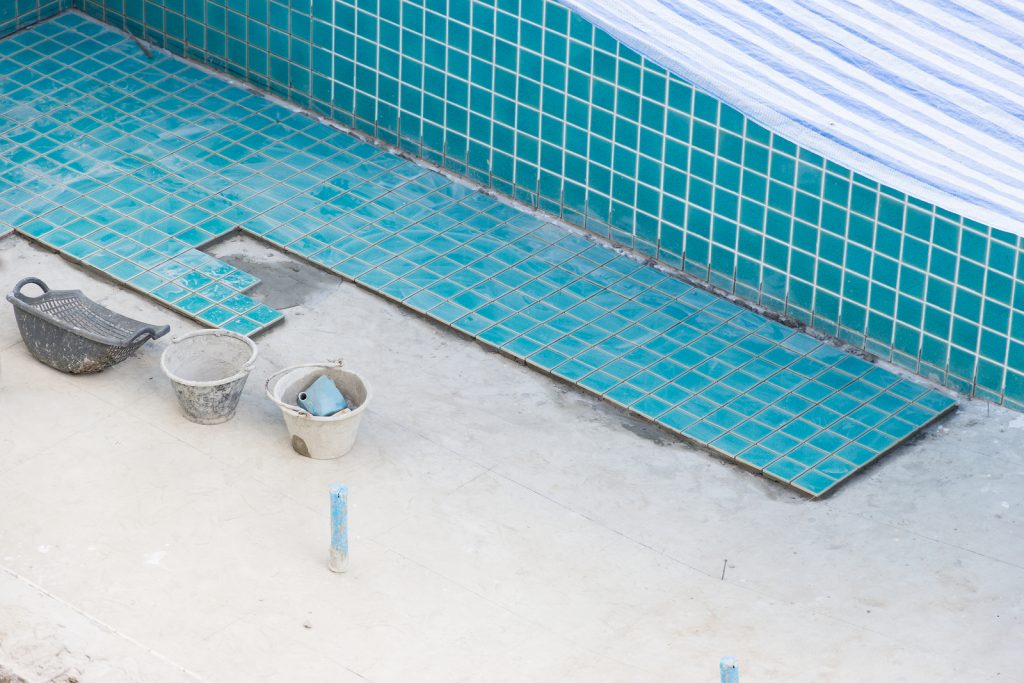 You've always wanted a pool for you and your family. Odds are if you're reading this, you're ready for the
commitment and the time has come for you to choose a builder. Choosing a builder isn't something you should take lightly. The average pool building project takes six to 10 weeks, so it's crucial to pick the company that's right for your situation. Whether you're looking for a whole new pool or simply a renovation, we've put together a few things you should take into consideration when choosing a pool builder:
Exceptional Pool Designs
When the time comes to design your pool, it's crucial the people you're working with are well-equipped to implement the vision and create the pool that's perfect for you. Take a look at the inspiration or previous projects of the company. If the previous projects don't match the style you're looking for, reach out and ask questions, or, find a different company.  Beyond the beauty, it should be a top priority to find a company that can create your dream pool that's structurally sound. Our team at Florida Luxury Pools will guide you towards the construction designs and renovations your backyard aesthetic desperately needs.
Customer Satisfaction
Look for a company with a strong reputation for commitment to their customers. You should prioritize hiring a company that's willing to go above and beyond to keep you happy and exceeds your expectations throughout the pool building experience. Your pool builder should be open to working with you through every step. For example, if you have new ideas during the build, you need a company that's going to work with you to make them happen. At Florida Luxury Pools, our team keeps you involved in the process to ensure your pool turns out exactly as you've dreamed.
Quality Experience
The pool building process can be stressful, we get that. Find a company that's main focus is to give you an extraordinary experience and keep you in the process to ensure your pool turns out exactly as you've dreamed. One that encourages open communication throughout the project to ensure your satisfaction, like Florida Luxury Pools. We are obsessed with perfecting your project. We have previously spent up to 17 hours working with a customer to make it perfect for their backyard. You won't get commitment like that from any other pool company!
If you're looking for a residential or commercial pool installation in Jacksonville, Florida Luxury Pools is your best bet. We're committed to exceptional pool designs, customer satisfaction and most importantly, a quality experience. We're ready to work with you to figure out the best pool design and payment plan to ensure you're getting exactly what you want. A pool is a big decision that deserves a builder's full attention and dedication. We'll do whatever we can to make the process as smooth as possible while ensuring a quality experience and final product. When you're ready to make this dream of yours a reality, let's talk. We have no doubt we're the right builder for you.
SaveSave