Crucial Questions to Ask Before Hiring a Pool Company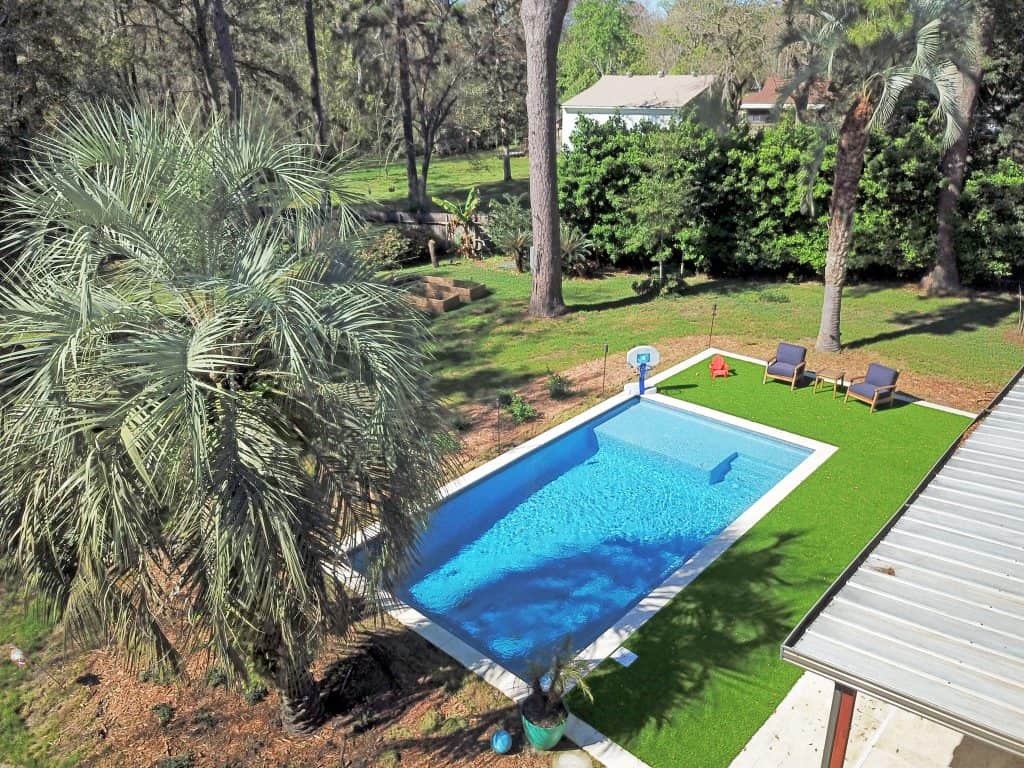 One of the biggest investments you're about to make as a homeowner shouldn't be taken lightly. If you spend countless hours deciding on the tile you want for your new pool, why would you spend any less time to select the right pool company? In general, the process of building and designing a custom pool is fun and exciting. The only way to ensure things run smoothly is to partner with the right pool builder in Jacksonville.
3 Questions to Keep In Mind When Interviewing Custom Pool Builders
Yes, we did say interview. It's important to meet with different pool companies in your area to find the perfect fit for you and your family. Not every company will have the vision or expertise you need to build the pool of your dreams. The Florida Luxury Pools team is here to help you in the hiring process.
Question #1: "Can you provide contact info for two or three of your past projects?"
Testimonials are your best friend in the hiring process. A great way to receive a first-hand account of a homeowner's experience is to speak with them directly. Established builders like Florida Luxury Pools can easily provide a few references to help you in your search.
If you're early on in the process and aren't ready to meet with a pool company, simply scan their website or Google listing for reviews. A company's star rating and in-depth reviews reveal a lot about how the builder does business.
My experience was great. Everyone showed up on time and my pool and cool deck turned out better than I could have imagined.

– Pam S., Florida Luxury Pools Google Review
Question #2: "Do you have any examples of pools you've built that reflect my vision?"
All custom pool builders have different specialties. Whether it's high-end water features or elaborate tile work, it's important to hire a pool company that's capable of fulfilling every aspect of your desired design.
A qualified builder will be able to listen to your ideas and present some of their own to bring your vision full-circle. Questions like this will quickly weed out inexperienced builders that are unqualified to create your sophisticated design.
Another perk of this question? Seeing photos of past projects may give you inspiration for design aspects you haven't previously considered!
Question #3: "Are you able to provide proof of business licenses and insurance?"
This is a big one that homeowners often forget to consider. A qualified pool company will immediately be able to provide proof of licenses and insurance records.
Get specific with the companies you interview and ask for a copy of their Liability Insurance, Worker's Compensation Insurance and a State Contractor's License.
Trust Your Instincts After You Collect the Answers You Need
At the end of the day, it's important to like the pool builder you hire. Their team will be at your home and around your family for weeks, so it's crucial to partner with a company you trust.
When you begin the hiring process, Florida Luxury Pools is here with the answers you need. We proudly design and build pools for homeowners all around Jacksonville. Chat with our team today to get started. </a