4 of Our Favorite Pool Designs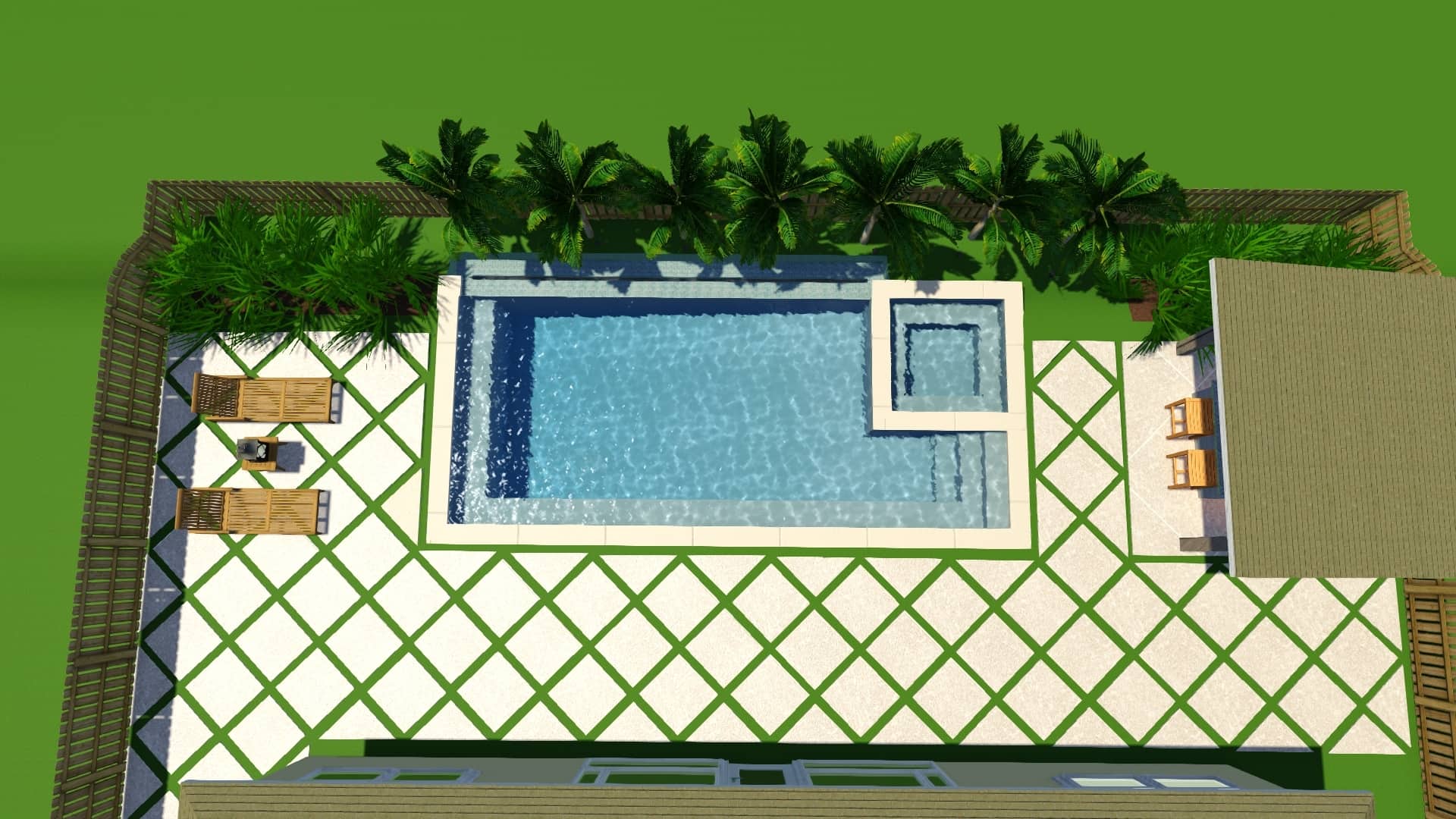 Need some inspiration for your next pool project? Pools come in a variety of shapes, sizes and styles, so it can get complicated trying to narrow down which one is best for you. Whether you're looking to renovate or start from scratch, we've put together a list of our favorite pool designs to hopefully spark some creativity:
Geometric Shapes
Funky shaped pools are the fad right now! Let us work with you to design a geometric pool that's modern, elegant and brings life to your backyard. Whether it's a square, triangle or hexagon, anything geometrically shaped is going to give your backyard the trendy, modern look it needs. Not to mention, geometric pools make planning the overall layout of your yard easier. When choosing the best pool design for you, this is a design with which you just can't go wrong.
Attached Hot Tub
Having a pool is fabulous and all, but wouldn't it be nice to have the choice to relax in your very own hot tub? With an attached hot tub, it's the best of both worlds! We've never found a customer who regrets the addition of a hot tub. Hot tubs have been proven to be therapeutic and it's the best way to put your muscles at ease. Tons of athletes use them to help find relief from of overworked muscles. After a long day of work, there's nothing better than a little hydrotherapy.
Water Works
Who doesn't love a good waterfall? Add a splash to your outdoor aesthetic with a waterfall that'll bring together your whole backyard. A waterfall is a great opportunity to bring your creativity to life. You can keep it straight-forward or design an extravagant fountain surrounded by rocks and greenery. Whether your taste is simple or extravagant, a waterfall will add value to your home and create the ultimate backyard paradise. Our team at Florida Luxury Pools in Jacksonville will work around the clock to ensure your fountain turns out exactly as you picture it.
Fire Pits
The house with a fire pit instantly becomes the hangout spot. They're great for get-togethers and bringing people together. There's nothing like spending quality time with family and friends around a beautiful, new fire pit. Not only are they perfect for parties, but they can create a romantic night for two. With your brand new pool and fire pit, you'll be tempted to skip the bars and stay in for some wine around the fire. Let our team help you design a fire pit into your pool design and you'll be roasting smores around the fire in no time.
Hopefully, we've sparked some creativity in you. Our team at Florida Luxury Pools is more than willing to help you create the pool of your dreams, no matter how outside the box your ideas are. We offer an array of shapes, sizes, styles and features so you can get as creative as you'd like. When you're ready to make your dream pool a reality, let's talk. We have no doubt we're the right builder for you.