Vicar's Landing Case Study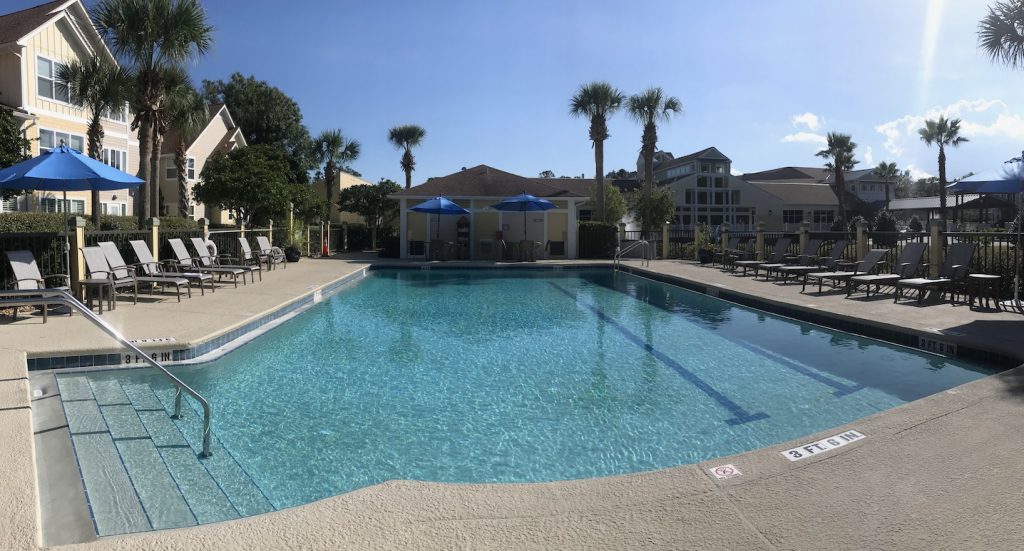 Problem
Vicar's Landing is the self-named "retirement resort at TPC Sawgrass" and their amenities should live up to the stellar reputation they've built. When their residents expressed to management that the pool needed renovations, Vicar's Landing did their research to find a local company that could produce a quality product in a timely manner.
They needed a luxurious pool to match the tranquil and inviting environment that the Jacksonville retirement community provided. When they approached our team at Florida Luxury Pools, they were in desperate need, expressing that they called every pool company they could find with no luck. They were on a time crunch and to them, it seemed like it wouldn't be possible for a company to finish the project in time.
Process
After Vicar's Landing called us and expressed their needs for a beautiful new pool in a timely manner, we immediately went out there to take measurements the next day. This pool is a huge part of their community so it was important to maintain minimal downtime due to construction. Once the work had begun, we were able to finish the project within two weeks.

Result
The pool was complete and open within the given time frame. Residents and management are in love with their newly renovated dream pool. The finished product is a beautiful 1,700 square foot pool. Vicar's Landing has an 18-month waiting list for residents largely due to their reputation for taking care of their people. This pool is a focal point of their culture at Vicar's Landing so it was only right for it to be high-quality and functional for residents.