The Glenwood Apartments in Jacksonville, FL
Problem
The Glenwood Apartments in Jacksonville, FL lacked the functional, luxury pool their tenants deserved. The new pool needed to attract potential residents, make the most of the current pool design and satisfy everyone who lived in the community. Florida Luxury Pools did an assessment of the neighborhood's outdated pool and came up with a plan and layout for the renovation.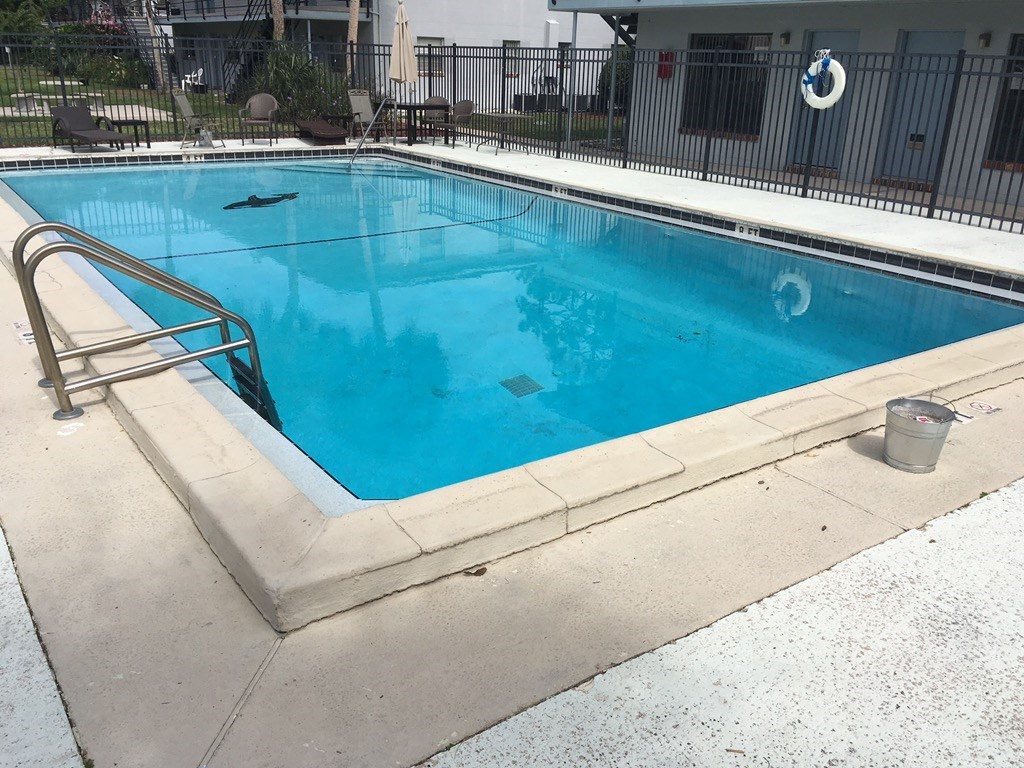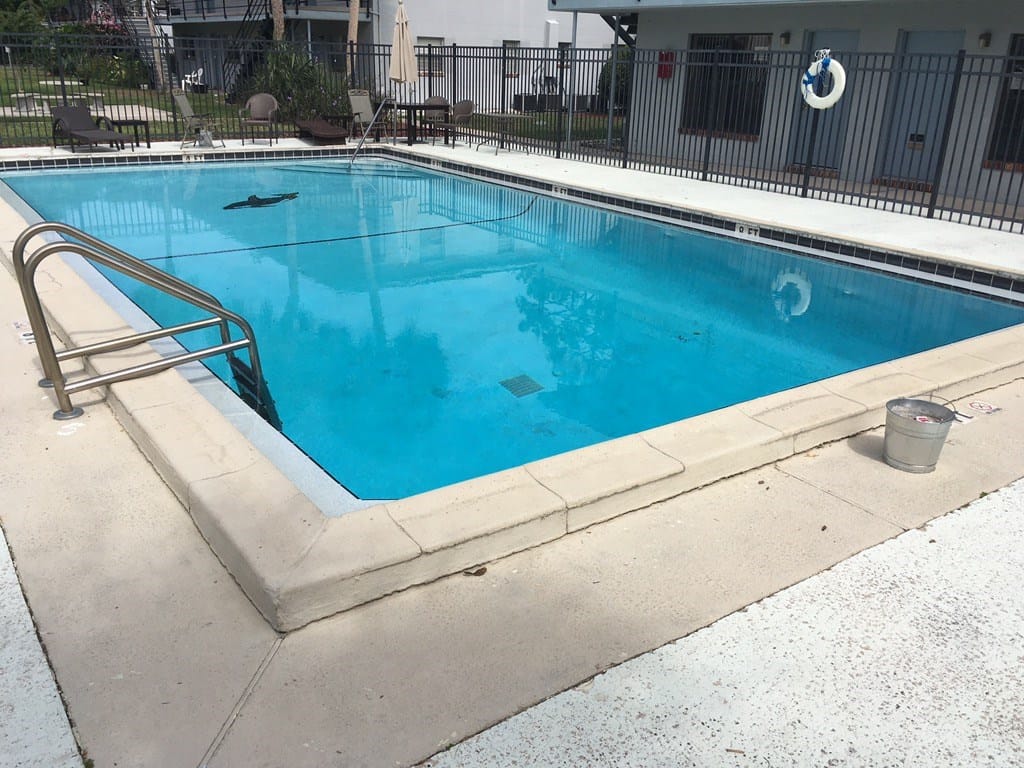 ---
Process 
Renovating this apartment complex's pool was no small task for Florida Luxury Pools. We knew we needed to stay within budget, meet (and exceed) all expectations and complete the project in a timely manner. After three extensive design meetings and around six hours of planning, our team was ready to give this neighborhood the beautiful pool it needs. Our first roadblock came early in the pool renovation process when we were threatened with the problem of not being able to demo the raised beam. To overcome this issue, our team cut around the entire pool by exactly four inches to ensure the tile level was 100% correct. The only other choice was to redo all of the plumbing, and that just wasn't an option. Even with various major delays, the entire project was finished in less than two weeks.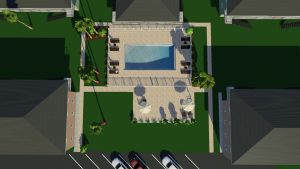 ---
Result
We couldn't be happier with this pool renovation, and neither could the client. Following the Glenwood Apartments' decision to hire Florida Luxury Pools to update their pool, the apartment complex saw a 33% increase in the cost of rent. The residents have repeatedly expressed how much they love their new pool, and the complex reports a sharp increase in the number of people enjoying the community pool.