Pool Companies in Jacksonville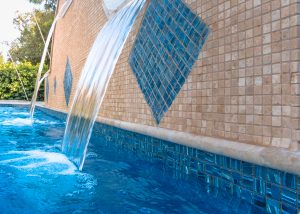 What sets us apart from other pool companies in Jacksonville is our dedication to a quality pool building experience. We understand the pool building process can be stressful which is why giving our customers an extraordinary experience is our greatest concern. Our team keeps you involved in the process to ensure your pool turns out exactly as you've dreamed. We encourage open communication throughout the whole process – from the planning phase to the finishing touches. You may come up with some new ideas along the way and we get that! We're open to consult with you and don't think twice about adjusting our plans to fit your vision. If you're not a raving fan once the process is completed, we didn't do our job correctly!
You won't find another company as committed as us to providing you quality, communication and service. We can't get enough of client feedback. Seriously, we thrive on compliments (like the rest of the world) and truly appreciate constructive criticism. We've highlighted a few of our favorite comments (and hey, your feedback could be added to this list one day!)::
"Florida Luxury Pools provided excellent pool service to my rental home. They are a very professional and courteous company. Brad Himel is very professional at his job and made sure the job was done to my satisfaction." -Stacy H. (5/5 stars)
"My experience was great. Everyone showed up on time and my pool and cool deck turned out better than I could've imagined. Ethan was a big help with suggestions I wouldn't have thought of. He made sure we stayed in budget. I would highly recommend them." – Pam S. (5/5 stars)
"The whole team did a great job with our pool. Very professional and lovely to work with. We love our pool and so do our kids!" – Rami K. (5/5 stars)
Our team at Florida Luxury Pools will guide you towards the construction designs and renovations your backyard aesthetic desperately needs. A renovation is a unique way to cost-effectively raise the value and improve the attractiveness of your home and outdated pool. With lifetime warranties on exposed aggregate interior finishes to longer warranties on other products such as pumps, filters, and control systems, upgrading your older pool will make it seem like you've just installed a brand new swimming pool in your backyard! Our team is eager to work with you through the design, financing and building processes to ensure your pool is perfect. If you're ready for more than just a hole in the ground and a backyard worth dreaming about, we're ready to take you step-by-step through the process.
If you're in need of a swimming pool company in Jacksonville, give us a call. We're ready to work with you to figure out the best pool design and payment plan to ensure you're getting exactly what you want. Put our experience to the test and we'll show you why so many people continue to refer family and friends to Florida Luxury Pools for Jacksonville pool renovations.