Martha L. in Mandarin Case Study
Problem
Martha needed a pool that was easy to maintain, fun to use and beautiful to look at. Her pool lacked quality and technology, so our technicians stepped in to analyze the situation and create a solution. Florida Luxury Pools came up with a design and maintenance plan for Martha that fit her life.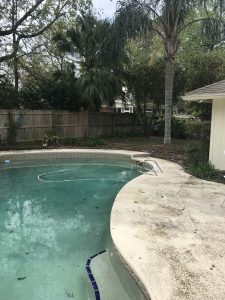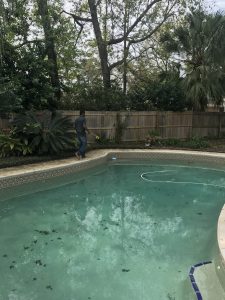 ---
Process
Florida Luxury Pools didn't just give Martha a great pool, we equipped her spa and swimming pool with state-of-the-art technology and unbeatable maintenance. We wanted to keep this project within certain time constraints but still deliver a flawless final product, and that's exactly what we set out to do. While marciting the pool, Martha noticed a few areas that needed special attention along with a leak that needed to be fixed. Our crew continued to work on this project until our client was satisfied with the work.
---
Result
After visiting Martha's home in Mandarin a few more times to follow up on some fixes and teach her how to use the new automation, we're thrilled with the job we completed in less than two weeks. Thanks to the technology we integrated with Martha's pool and spa, she's able to easily control her hot tub, blowers and lights from her phone. Along with the controls, Martha also has the option to receive reports and schedules about her pool, all at her fingertips.