Your Guide on How to Improve Pool Safety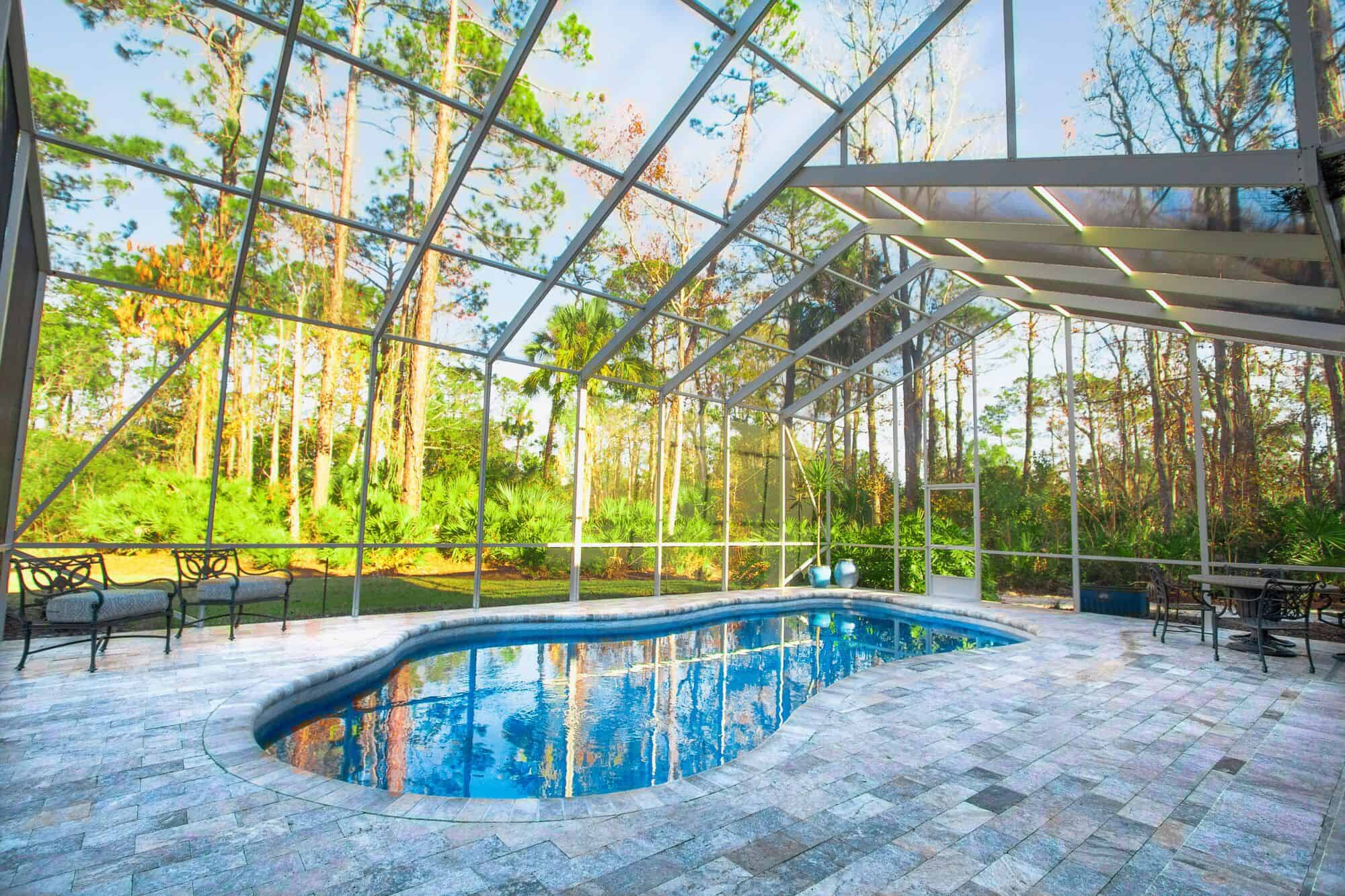 It's time for summer fun in the sun! We're here to help you have peace of mind while hanging out by the pool this year. Your pool is the best way to cool off during the summer but there are always risks during pool hangout time. Not everyone's an expert swimmer, especially not children. We want to make sure everyone has a super fun and safe summer.
Cover Up Your Pool
This is one of the more effective ways to make sure there isn't anything that ends up in your pool that doesn't belong there. It's simple, you just cover the pool with a large tarp-like material that's bound to the edges of the pool. This is crucial because when the pool isn't in use, you can cover it and allow any person or pet in the backyard without supervision and know that they won't be in the water.
Install A Pool Gate
A more attractive option for keeping people and pets out of your pool is to install a fence that borders the edge of your pool. This way you can keep your pool gated under lock and key when it's not in use. When you're ready to swim, open up the gates and dive in! Lock up the gate behind you and rest easy knowing that everyone will be safe while running around the backyard.
Install a Safety Alarm
There are countless alarms made to alert you when your pool is being accessed. A perimeter alarm is set up like an invisible fence. It sounds off when your pool is penetrated, allowing you to know instantly if a child or pet have stumbled into the pool. Pressure sensitive alarms sit on the side of the pool with a sensor that slides into the water. When someone or something dips into the water, the pressure of the ripples in the water will force the sensor to alert you of activity in the pool. When you have young kids or pets, knowing the pool is always being monitored is sure to give you a little peace of mind.
Provide Life-Saving Equipment
Unfortunately, lifeguards aren't installed with pools, but good thing you can buy the equipment to help save a life! In the off chance that someone gets into the pool with all of your added security (pool cover, pool gate and pool alarm), you'll be prepared to save their life with the help of a few tools. The most well known way to save someone is to use a life preserver (or a float), these will instantly give a someone drowning the chance to put their weight on the float and relieve their active motions. If you buy a pool hook or net, you can extend the pole to a drowning victim and pull them to safety.
Having a pool is all fun and games but before all of the fun, make sure your pool is safe! Here at Florida Luxury Pools, we take pool safety very seriously, we would love to chat with you about the different safety options to see which option would best suit you and your family. Get pumped for the summer and get pumped for pool safety! There's nothing better than relaxing by pool with peace of mind because you know you're ready for any emergency. Happy summer!